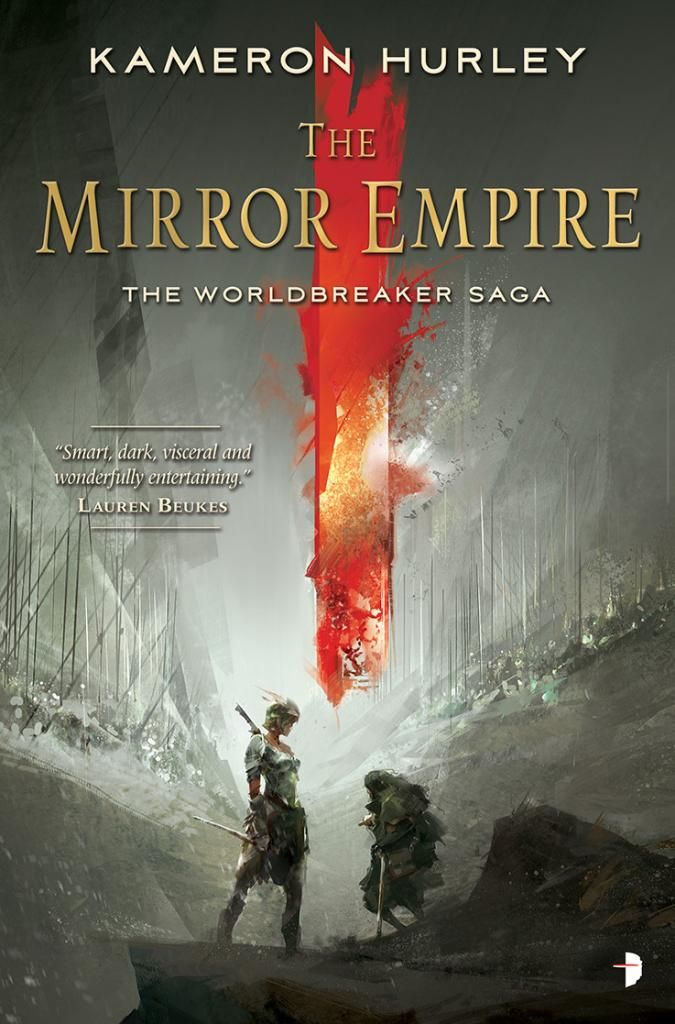 Fantasy fiction.
You just bent your knees a little, didn't you? Instinctively bracing for the weight of a couple of thousand pages, spread across a dozen volumes. Endless  description, constant character shifts and a never ending parade of exposition surely await you. There will be a prologue, maybe more than one. You will find out more than you ever wanted to about the food the characters are eating.
There will be a map.
None of this is bad, but all of it is work. So, you bend your knees and you brace for impact.
And that's when Mirror Empire kicks your legs out from under you.