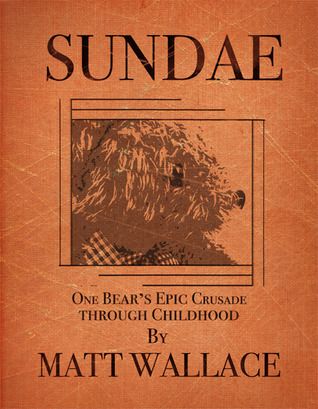 (Originally recorded for Podcastle Episode 254: Sundae by Matt Wallace, read by Dave Robison. The ebook of Sundae is available here. You should buy it.)
There's a unique strand of heroism which hits me right in the chest, and it's wrapped up in this idea of the good death, of making your peace with what's happened to you and deciding that just because you are where you are doesn't mean you have to lay down and die. This is the moment of absolute peace Matthew Broderick talks about in The Graduate when he talks about the freedom inherent in being completely screwed. It's the way George Kirk smiles when he hears his son for the first and last time. It's the good death, tapping you on your shoulder and telling you it's time to go.
And you spitting on the ground and saying 'Not yet.' And bringing your hands back up.
Because there's always work to do. There's always something to defend and heroes like Sundae are the ones who have to do it.
An awful lot of abject bullshit is spewed about writing. Write what you feel. Write what you know. Work this way. Obsessively check GoodReads this way. Always work for a set amount of money. Always take any money you can get.  Sit here, write that way, use this sentence, read this book.
It's all, all of it, without exception, crap.
Well, kind of. But we'll get to that.
Write. Just write. It's in the damn word. Sit down and start writing. Plan if you want to, rearrange your desk if you want to, make a playlist if you must but when it comes down to it it's always, always you and the white page. At the end of the day if the page is blank, it's won.
Don't let the page win.
Your creativity, your sense of self, your confidence are all, odds are, battered and crumpled and sewn back together. I'll let you into a secret, mine are. I work constantly and about half of what I do I'm paid for on a very very good day. I recently finally had an invoice cleared for work I did five years ago and had been too insecure and self-deprecating to bother chasing. I didn't push, I didn't strive, I didn't show up for the fight.
Until I did. And I won.
Stand your ground.
Matt Wallace threw his life in the back of a truck two years ago and went to LA. He's got scripts being shopped around, he's picking up more and more work and he never, not ONCE, has stopped moving forwards.  Matt has fought and kicked and gouged for every single break he's got and to my mind he's got, maybe 10% of what he should. He doesn't complain about that, because that isn't the work and when you do this it's always, always about the work.  And protecting yourself enough to do it.
As I write this I'm waiting to hear back about a job. It's a massively important one to me because it's a job in publishing. It's one I'm experienced enough to do, it's with people I know and like and everyone I've talked to tells me I'm a strong candidate.
It doesn't mean shit. Because all it will take is three or four other people with better qualifications and I won't even get an interview and I got to tell you that's going to be hard to swallow. Because I've made my career one week at a time for a long time and I'm only just getting to the point where things are starting to move. I'm not sure what's going to happen if I don't make it to interview, I don't know how long it'll take for me to bounce back.
But I know I will.
I'll have another scar, another wound that'll heal differently but I'll get back up and I'll go looking for the next one because that's what writers do and any writer who doesn't have a little streak of Sundae, of the hero to them, ANY writer who doesn't defend their ideas and their successes to the death and beyond isn't deserving of the title.
Plan if you want to, rearrange your desk if you have to, make a playlist if you must but when it comes down to it it's always, always you and the white page. And your version of Sundae, holding off the doubt.  Make sure they're fully armed and then, WRITE. And don't ever stop. Except to buy Matt's book.