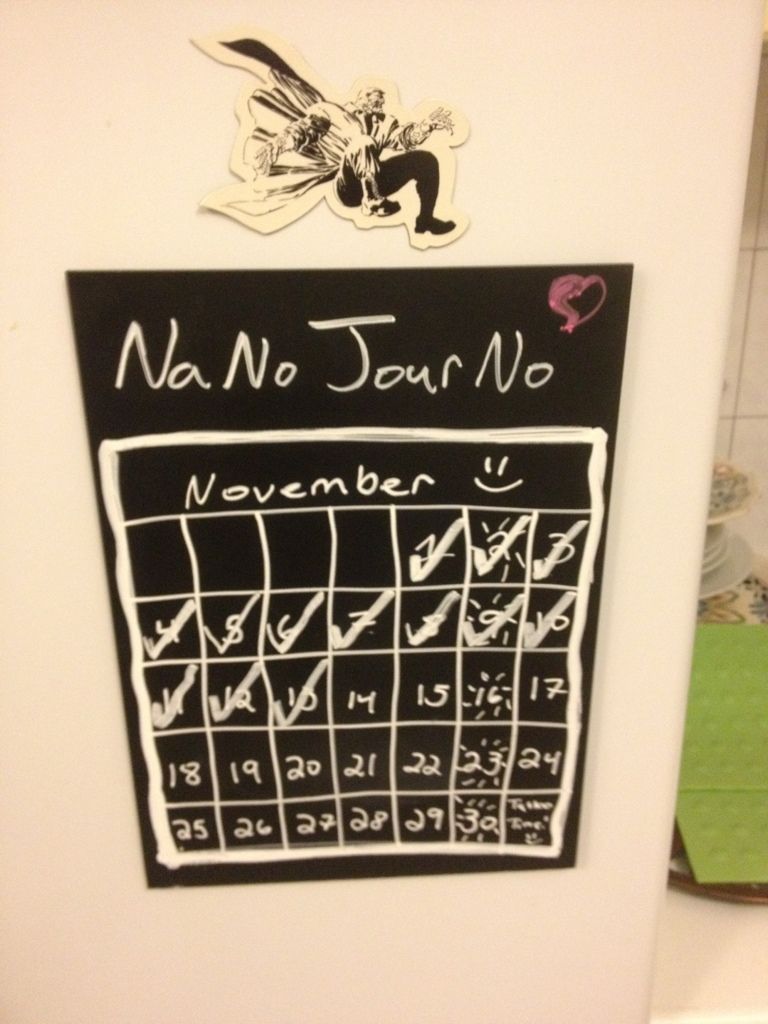 Light duty today. Everything's out with Beta readers and I'm already getting feedback, which is great, and it's great feedback too. However, until it's all in, I'm not letting myself go near the main text because it'll drive me crazy. So instead today's been the second pass through the appendices and starting to shift to the next stage in the project, as well as looking ahead at what's next for the Pseudopod e-book.
Let's talk about that first. There's going to be an audio version because very nearly everyone has asked for one. There's also going to be a formal launch on the last day of the Mayan Calendar, December 21st, because what better to do it, right? The book's going to be put out through the lovely Fox Spirit press and I'm talking to the equally lovely Anachron Press so it may well be a child of two houses, just without the slightly dubious fantasy lit connotations that term has. There should be a cover, there will be an introduction and there are appendices. It's like a real book! The only thing we need now is a fake Waterstone 'THREE FOR THE PRICE OF TWO' sticker and we're away.
Next on the NanoJourno list is a week or so of picking up after myself. I've had a lot of hanging projects for months now and the plan is to get them all done in a week or so. Interviews filed and posted, reviews written, emails sent to get the next stage of things in play, that kind of thing. It's a far more granular approach than the Pseudopod book but it should be a welcome change.
I'm also going to try and get my film essays finished off for the year in a period of time which will extend into December. I have about twenty four to do and another six or so movies on the list for the year, which doesn't bode well but it would be great to get those finished by year's end. Regardless, I'll take a swing at them, one a day, and see how far I get.
So tomorrow? The great emailing and e-housekeeping process begins. Time to sweep the cobwebs out of my gmail account. I'm looking forward to it too, nothing like keeping the pace up:)