Welcome to Open Mike Mondays, where I throw the blog open to anyone who wants to run something here. This week's guest is Vick Linde. Vick is one of the best poets I've ever read, not just because she has an instinctive, and needlepoint precise, understanding of language but because she's a a student of the game as much as a participant. Passionately interested in poetry and poetry's history, as well as literature, politics, the arts and cooking, Vick's work is an inspiration (I aspire to one day hone my chocolate bark-making skills to her level) and it's an honor to have her guest on the site. She blogs at Listen for the Reverb, and is on Twitter as @vclinde. Go read more of her stuff, it's excellent.
—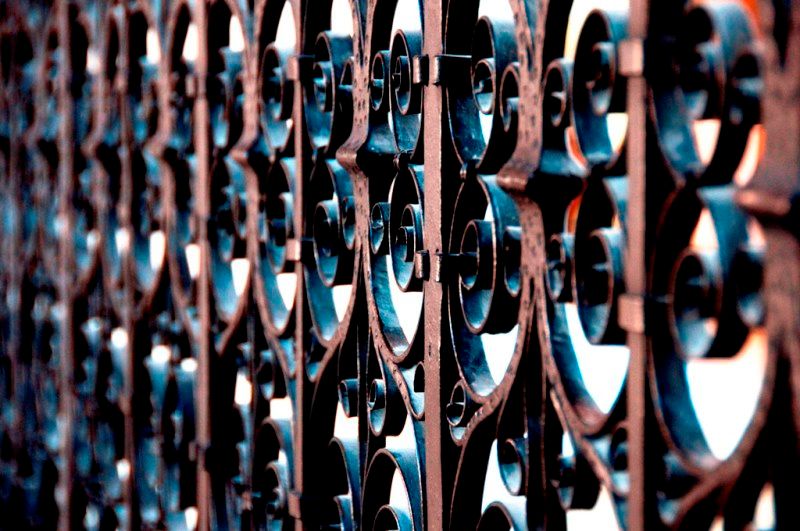 You can't always see where your feet land but
the earth knows where to move, stones fall
into place for us, they live longer lives.
A wise fault, line up at the edge to wait.
One step forward in each moment of this day.
The mists hide fires, higher than the rivers.
He stands against the clock, hands turn him
around. A face that never changes as seconds
pass by and turn into long-stretched years.
The same circles revolve while all heartbeats
become a blur. He is built to last. Wait
for the next change to happen at the end
of this built road. Valleys wash away, drowned
by the fog with dampened footsteps. The world
goes no further than our arms can reach.
Horizons brought close by engineered fates,
placed carefully in his path, not able to see
the destination, and just out of reach.
The end.
—
Thanks, Vick.  If you have something you'd like to run here, get in touch. It can be anything; poetry, non-fiction, fiction, art, a photograph, a sound file, whatever you want to run.
Email me and I'll find you a slot.