Welcome to this week's OMM.  Jody Whitesides is one of the most hard working, creative musicians I know. It's a pleasure to have him on the slot, to talk about his latest project.
—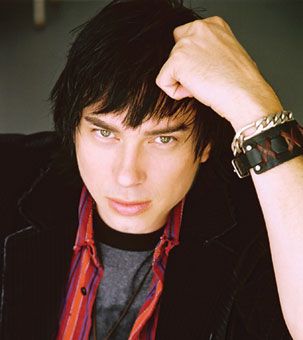 Falling 180 Feet
I'm known for my positive attitude. My constant looking forward and going for the next thing. I don't deter easily. Such was the case a few years back when I was doing freestyle aerials on a national level. One morning I was the initial jumper and I waved off a speed check. I got in my tuck and went down the in-run, off the jump and sailed up into the air. As I finished my 3rd trick I looked down and realized, I was still going up. Not good. I ended up sailing out over the landing hill and crashing at the very bottom where it flattens back out.
That was a downward fall of 180 feet, I'm not sure how far out it was, but it had to be at least 100 feet out. Long way. I got up and skied away, but a few months later realized something was worng with my knee. Had surgery that summer as was back competing the following winter. That's picking up and moving forward, in an extreme sense.
The same sort of thing follows me with my current career of music. I've had brushes with playing for bands that became famous. I've turned down a deal with a major label, became the first non-signed artist on iTunes through CD Baby. More recently I've gone hunting for investors in order to sidestep going to a label.
Getting To Crowdfunding New Music In 5 Steps
Step 1. I wrote an amazing batch of new music. You need to pledge and support it as it will make your life better!
Step 2. I've met with more than a dozen different investors. None of whom were ever in the entertainment business in any way. I could get them interested in my business plan and the music. However, I was never able to get investors (who tend to be very skittish) to ever pull the trigger. They always went into real estate feeling it was a safer bet.
Step 3. I started talking to a PR friend of mine who's boss ended up talking to me about Pledge Music. I've known about Kickstarter and had heard of Pledge Music, but I was reluctant. After the explanation of their beliefs and goals, I changed my mind and put the idea of chasing investors away.
Step 4. Research. I did lots of research by reading books, asking questions, and looking at what other successful artists did.
Step 5. I jump in full steam ahead with a campaign on Pledge Music where I'm getting critical acclaim from people who do marketing for a living. All stating my campaign is a perfect example of how to do crowdfunding.
Conclusion
As this crowdfunding campaign runs, I find it's a different beast. It's exhilarating, it's hard, it's many things rolled into one. Be a part of the magic and show the world how it's done!
http://jodywhitesides.com/pledge
—
Thanks, Jody. It's a great campaign for some great music so make sure you check it out. You can find Jody at the links below too;
Got something you'd like to talk about here? Then get in touch at alasdairstuart@gmail.com