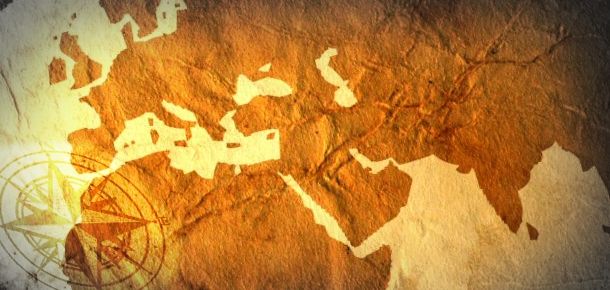 So, Open Mike Mondays is going well. I currently have another piece scheduled this Monday and three more potential slots so if you have an idea for a guest post, get in touch at alasdairstuart@gmail.com. Speak now or forever hold your pieces.
In the meantime, this is the first Podcast Saturday Announcement (PSA, yes). When I find something interesting in podcasting that I think you might be interested in too, I'll put something up here pointing you at it. And to kick off, we have a twofer, featuring an excellent podcast and an equally excellent, equally free, book.
The Great Game by James Vachowski features seven stories about a spy who operated in the less well known theaters of World War I. It's all told in flashback by the aged spy, and James cleverly plays not only with the idea of the unreliable narrator but also one of my favorite fictional tropes; the idea that certain global events, such as wars have more ragged, frequently supernatural, edges than they seem to. James' spy is either a boastful old man or someone who ran past that ragged edge and saw a very different kind of war, and a very different kind of horror. They're excellent stories, and James has them on Amazon for free until the 22nd of this month.
Each one of these stories was also run on the excellent Cast of Wonders. Cast of Wonders is the best YA podcast you're probably not listening to, and this sort of material is exactly the reason you should do something about that. Published by Barry Northern, who also runs Pseudopod's spiritual brother Cast Macabre, presented by one of the best podcasters on the planet Graeme Dunlop and edited by Princess Sparklefists herself, the amazing Marguerite Kenner (Yes, my girlfriend, and, yes I'd be recommending the show just as hard if she wasn't. And also asking her out.), Cast of Wonders does great work. James clearly thinks so too as links to all seven podcast episodes are in the book. They're also here:
Part 2-The Great Game

Part 3-The Empty Quarter
Part 4-In The Bowels of the Sick Man
So there you go, a free book, seven free podcasts and two separate but complimentary ways to enjoy a fantastic story, both of which are free. Do yourself a favor and play The Great Game. It's much less dangerous for you than it ever was for it's hero…