Morning,
I'm catching up on the frankly demented amount of work I have on deck over the next couple of weeks. To make matters even more interesting, August and September were, with the notable exception of a lovely holiday, surprisingly shitty months and I'm still working off both that and the cold that's decided my throat is actually a holiday home in Mallorca.
So, there'll be new stuff shortly. Good new stuff too; I have a very odd theory about Riddick, there's Al Dente galore inbound and no less than four book reviews. It's just a matter of getting there from here. So, tomorrow, Open Mic Monday will look at one of my oldest friend's richly deserved publishing deal and first book. In the mean time, today I give you a photo and a calling card. This is the red phonebox near my sister and her boyfriend's home on the Isle of Man. The first version has my contact details written over it.  The second is just the photo.
Enjoy. I'll see you on the other side of deadline mountain. Which you can see in the background of the photo actually.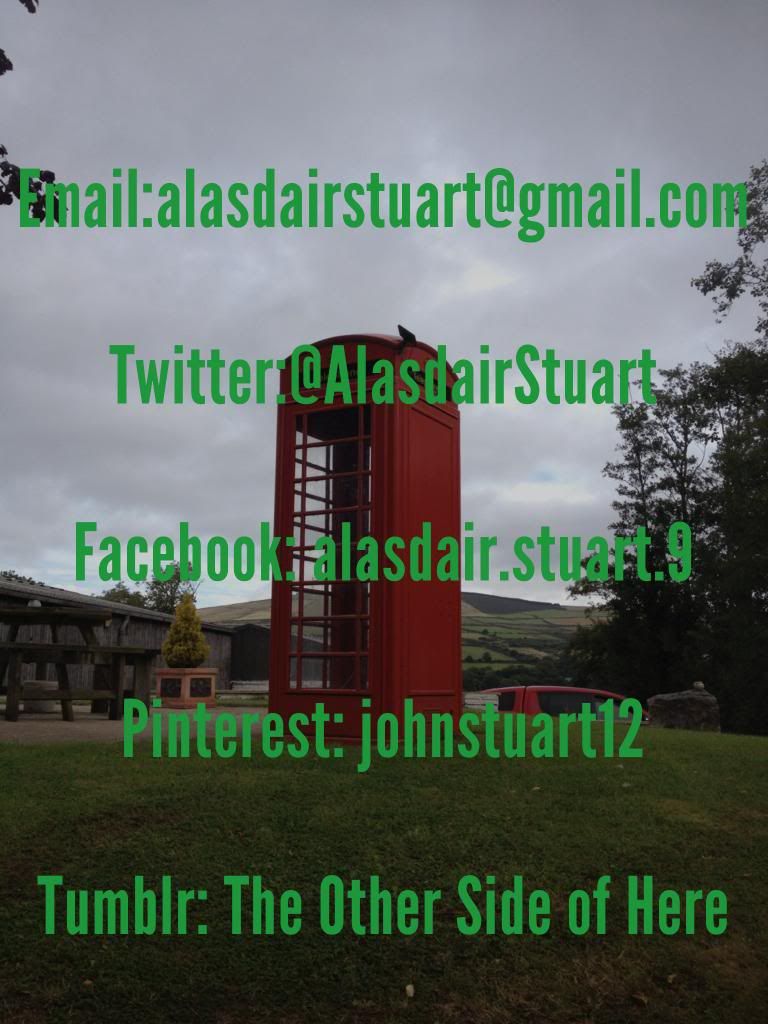 And now without all those pesky words.