See that?
That's a book.
About Doctor Who.
That I WROTE.
Have you ever been fistbumped by your inner 12 year old? Because if not you should it feels GREAT.
I keep looking at the thing and touching it, and opening its pages and reading the words I put there. It's…lovely. Gareth Hanrahan and Andrew Kenrick, the line editors, did a great job and the thing looks and feels like…a thing. A real actual book that I could, and have, used to help write other books in the series.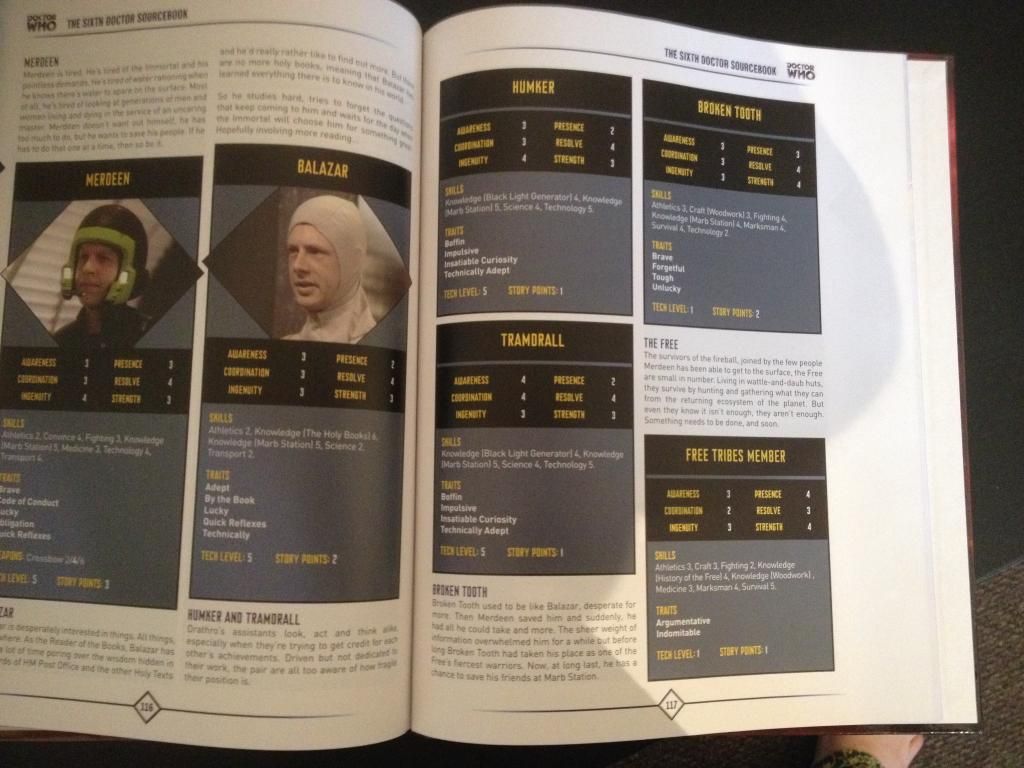 It was huge fun to write too, and taught me a hell of a lot. How to strip an episode of something for useful material, how to lay things out, how to continue plot threads. RPG writing is a deeply weird profession and this was my biggest project to date but it's like working in a machine shop for fiction. You get very good at popping the hood, checking the oil pressure and working out what works and what doesn't. That certainly helped with the 10th Doctor sourcebook, that was more than twice the length, tried quite hard to kill me a couple of times of this year and was handed in a little while back.
Once that's out, there'll be another one of these posts. But, for now, it's all about this ridiculous, beautiful little thing that fell out of my head.
Good job, book. Welcome to the world.
Now, off to write about evil nanotech facepaint.
There are days when I love my job:)