2013 saw me read a lot more books than recent years, and a frankly slightly intimidating amount of graphic novels. The overall standard of the stuff I've read has been really high but three books absolutely knocked it out of the park. Like the man says, click for the link through.
The Shambling Guide to New York City by Mur Lafferty
Mur has been a friend of mine for close to a decade at this point and I've read everything she's published in that time. She has established one of the most unique voices in modern fantasy, balancing an incredibly wry sense of humor with the sort of cosmic thinking that makes me wonder if she's going to be regenerating any time soon.
The Shambling Guide to New York City, published this year, combines the two in a manner that makes such perfect sense I'm amazed it's never been done before. The novel follows Zoe, back in New York after a toxic breakup and in need of a job. She finds it as the sole human staff member on The Shambling Guide, the first tourist guide for every supernatural race that visits the Big Apple. Her co-workers include a Welsh Death Goddess and a water sprite. Her boss is a vampire. They're the least of her troubles.
In case any of you are initiating eye roll maneuver 1 Alpha at this point, don't. In the hands of a lesser writer this would be a gentle canter to Twee City, but Mur's behind the wheel and she knows just where she's going. Zoe's job varies from dangerous to horrifyingly dangerous, she is consistently out of her depth and consistently running to stand still. To make matters worse, office politics get particularly complex when not everyone in the office has a pulse, and as the first human on staff, Zoe has a lot to prove. Again, a lesser writer would fold here. Again, Mur gets her hands dirty and turns in a story that's equal parts character study, exploration of a fascinating alternate New York and epic scale thriller. You also get an incredible sense not only of place but of the unique talent Mur has to marry the normal with the abnormal and make them even more intriguing. This New York is basically peaceful, the fundamental need to get to the end of the day motivating everyone regardless of Coterie. It's a neat idea and makes the closing third of the book especially good fun.
The second book in the series, focusing on Zoe's work on the New Orleans guide is out in 2014. Pick this up now, and get caught up.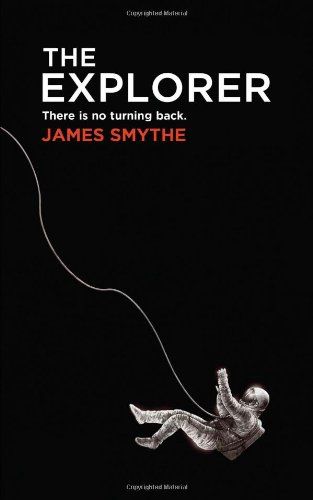 A journalist, part of the first deep range exploration mission, finds himself at the centre of a growing storm of catastrophe. The further the mission goes out the worse things get, the more people die and the more he seems, somehow to blame. But how can he be? Where are they going? What is het not being told?
James Smythe's breakthrough novel combines the iconography of space travel, and the romanticism that goes with it, with something close to Ian McEwan levels of character observation. The plucky astronauts, posing in eternity for a crew photo, are revealed to be just as flawed as everyone else. In fact, their flaws become the driving force of the mission and the story, as Smythe turns the book on its axis not once but twice. The first twist comes when we find out the exact nature of the mission. The second comes at the exact half way mark of the book and spins the entire thing with the sort of graceful orbital mechanics that would make NASA's best proud.
This is a fiercely intimate, personal book about the destruction of the personal and the internal conflicts we all face. It's also a detailed character study that will have uncomfortable moments galore for any writers reading it. It's also a high end, high concept space thriller and on top of all that it's an examination of how we define ourselves in extreme situations. There's an awful lot of book packed into a small space here and like The Testimony, also excellent and also read this year, Smythe always makes sure character and plot are running in perfect unison. Relentlessly intelligent, often moving and completely engrossing, The Explorer is a stripped down, streamlined novel where every word plays it's part. The Echo, Smythe's sequel is on the list for 2014 and I can't wait.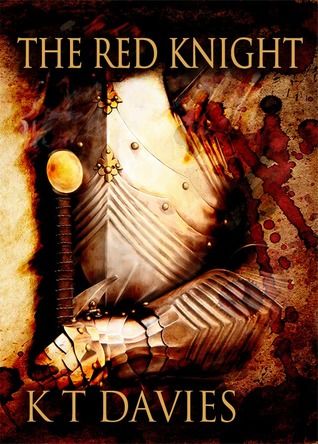 History is untidy. Motivations become obligations, reaction becomes policy, duty becomes sacrifice. It's an ugly, gripping process that's almost impossible to write about. KT Davies makes it look easy.
The Red Knight follows rumours of war and eventual war as they impact on the lives of people in every corner of the world. A royal spymaster and one of his favoured operatives, a pragmatically brutal chieftain, a mercenary starting to question the wisdom of his profession and one of the most profoundly horrible takes on a magician you'll ever see all vie for power. Some win, some lose, some survive. None are unchanged by events and none are more changed than Alyda Stenna and the men and women of her company.
Stenna is the most interesting character I've read this year. Cheerfully violent and endlessly professional she's doomed from the moment the book opens and  takes a while to realize exactly how and use it to her advantage. She, and her Knights, are at the forefront of two engagements that both instigate and close the historic events of the novel and do their job in a manner that still seems rare in fantasy fiction; bravely, well and fully aware of what it will cost them. Davies introduces us to scores of Stenna's soldiers, shows us who they are, who they love and why they do what they do. Then, frequently, kills them in a wide variety of brutal ways. There's nothing showy about it either, none of the gore-drenched glee you find in a lot of fantasy novels. These men and women are soldiers. They die fast and slow, well and badly but they enter the novel knowing they may not leave it and knowing that's the point. That pragmatic, bloody knuckled heroism makes the second half of the novel almost impossible to put down without it once resorting to melodramatics. Every engagement here feels researched and plausible and somehow that makes it worse than any level of grand guignol ever could. The holding action they fight is all the more heroic because of that and the personal sacrifices Stenna makes all the more affecting. Everything becomes precious as the storm breaks around them, and Davies' remarkable gift for black humour is given free reign even as Stenna and her knights start to run out of places to go.
I didn't read a single thing that affected me more than this did in 2013. It's expansive, ambitious and constantly working, just like Captain Stenna herself. In a fairer world it would have been lauded as one of the breakouts of the year but, in a fairer world, Alyda Stenna would have an easy life. Instead, this is a well-kept secret whose time in the sun has most definitely come. An astonishing, assured piece of fiction that marks out a unique voice in modern fantasy and that everyone even a little interested in the genre should flock to. This is my Book of the Year and it is not to be missed.