Well the first thing I did was realize I need to keep better track of the stuff I'm doing. And then I cleaned up some admin left over from last year, and I signed with an employment agency and cooked lots of things, but that last one we've already covered. So, let's take a look at the places you could find my stuff this month:
-Duane O'Brien is a game designer, and one with a brilliant idea. Octo: Games of Spring, is a collection, print only, of one page roleplaying games from some of the best, most innovative designers on the planet. Duane's eating printing and shipping costs and all proceeds are going to some startlingly worthy causes. I talk to him about it here.
-I interviewed Kelly Sue DeConnick, writer on the new Captain Marvel series which, to my mind, is the first time the character has been truly great in years. Captain Marvel's kind of a hot button topic for me, because a lot of her old look neatly embodied everything that's wrong with how comics view women. Or to put it another way, if you put a highly decorated air force pilot in a pair of black thigh highs and a leotard, people aren't going to ask about her flight credentials. What Kelly Sue's done is make her not only fun but human and interesting. The book's brilliant, Kelly Sue is a fun interview subject and you should read the interview, then order the book, here and here.
-Equally brilliant is Sarah Cawkwell, Black Library author, force of nature and one of the nicest people I've met. I talked to Sarah about writing, how she got started with BL, what it's like to be a woman in an area traditionally viewed as male-centric and what pieces of writing she's proudest of. The interview is here.
-I'm a newcomer to the work of James P Blaylock and it was a pleasure to get The Aylesford Skull to review and interview Mr Blaylock. Both these pieces can be found here, and here, whilst my review for SFX is here.
-Welcome to the Empyrean. You're dead. That's the bad news. The good news is everyone gets to go to the Afterlife and it's FUN. Jonathan Lock's Afterlife Inc was, initially, one of my favorite indie comics of last year. On reflection it's now one of my favorite comics ever. The story of the new boss in the beyond, the…odd circumstances he came to power in and what happens when Heaven isn't a place on Earth, but you can send soldiers there, this is dizzying, massively inventive and incredibly sweet fantasy. It's a beautiful book in every sense of the word and the review is here.
-If you're a DC Comics fan and you like movie versions of their characters, like me, then, well…I'm really sorry. The chain of disastrous choices that DC make about every movie that doesn't have Christopher Nolan behind the camera seemed to continue this week when it was announced that the Justice League movie would only happen if Man of Steel did well. Or did it? In a moment of slightly desperate optimis, I talk about why this might be a really good thing here.
-It has been a fine, FINE month for nerdrage. Not only did we have the fact the BBC appear (Note that word) to be pretty seriously short changing the Doctor Who 50th anniversary, the horror that a director that had touched/tainted/saved/obliterated the Star Trek series could be given Star Wars with the announcement of JJ Abrams as the director of episode 7, but we also had the confirmation that Princess Leia would not only be the star of the new Star Wars comic but fly an X-Wing! LOTS! QUICKLY! SOMEONE COVER HER ANKLES!
The responses to this ranged from welcoming to intrigued but troubled to 'BUT SHE'S A WOMAN!' and every repulsive derivation therein. So, myself and my learned colleague Steven Ellis put together two, two header pieces about the announcement; one a discussion, one a review. I'm all in favor of it, he's interested but has issues, with Star Wars as a whole in fact. They're interesting reading and can be found here and here.
–Anomaly is a vast, literally the thing's a foot long, hardback graphic novel with staggering painted artwork, some fun AR components and a neat twist on the usual sci fantasy fare. I reviewed it here.
–The Wolfmen and Fall of The Wolfmen are a pair of excellent graphic novels set in a very nasty version of the London underworld. They're also two of the huge range of great, varied books that Accord are putting out. I review the Wolfmen duo here.
-The Rose Black books are that rare breed; a modern vampire story that isn't either A)A bad Twilight knockoff or B)A bad Twilight satire. Rose is a devout Christian, a spy and a vampire. She's also in a lot of trouble in Demon Seed, in a story that neatly combines genetics with supernatural horror. Oh and if you look closely, you can see this exact book on the desk in the comic shop in Utopia, just before everything goes sideways. The review's here
–Mephistos is another one of my favorite titles at the moment, following Maria, a quiet, friendly woman and her neighbour, who works in hell. But is actually quite nice. Even after she tries to kill him with a frozen chicken. Gentle, sweet and very funny, it's a great book and the review can be found here.
-The nerdbait returns! Dredd has reached DVD and blu-ray (How long, I wonder, until we start saying that the other way round?) and I wrote a piece about what went wrong with the film's marketing. The piece, in which I examine who killed the movie's chances (Like a Judge, you see? Investigating a…crime…I'll go), is up here.
-Finally, and also in nerdbait news, hilarity ensued earlier in the month when an interview with Rob Williams, one of the writers of Judge Dredd and on an absolute tear at the moment, was asked about 'Closet' an upcoming story dealing with homosexuality in Mega City 1. He was asked about Judge Dredd's sexuality, explained how it didn't really matter and…the quote was twisted into YOU ARE KILLING DREDD BY MAKING THIS MACHO FIGURE WEARING TIGHT LEATHER AND WIELDING A NIGHTSTICK A HOMOSEXUAL ICON! by fans who, apparently, don't know how to read.  The piece I did about why 2000AD examining issues like this is why it's great, is here.
-I've been incredibly lucky in my reading in the last couple of months. Firstly, after strep throat-induced MASSIVE insomnia for a fortnight, I was actually starting to panic about whether or not I'd be able to sleep. Which, of course, meant I didn't sleep. Which, of course, meant I panicked and round we go. Anyway, Marguerite, being a genius and wonderful, suggested I read a chapter or so of a book before sacking out to help my brain close down. As a direct result, I've now read a couple of books I can see myself returning to over and over again. One of them, Warren Ellis' frankly astonishing Gun Machine, is reviewed here.
-The new Star Wars comic I reviewed for SFX? I also reviewed for Bleeding Cool. It's really good, sprinkles enough of the tone of the new Battlestar Galactica over the top to add some edge but is still recognisably all the bits of Star Wars I love. The review, which also re poses the age old question of which one would win, a Sopwith Camel or an F18 Hornet (It's all in context, chaps, don't worry), is here.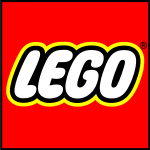 Neil Gardner, top audio producer and general all around good egg, has launched a new blog. Minifig of the Day is just that, a picture of a standard, or custom, Lego mini figure. Neil very kindly let me guest post, talking about my little Lego martial artist and what he means to me, and the piece is here.
SciFind is one of my favorite new sites, and they're a pleasure to write for, because I'm basically completely off the chain for them. I wrote a wrap up of 2012, which gave me a perfect excuse to promote some of my favorite stuff, here. I also put together a reaction piece for them on David Bradley's casting as William Hartnell in An Adventure In Space And Time here, and a piece about Duncan Jones getting the World of Warcraft gig here.

Who has two thumbs, speaks limited German and is the new co host of Escape Pod?! Da! Wait that's wrong. Anyway it's me, and I hosted three stories this month.
-Real Artists by Ken Liu is a chilling, and oddly cheerful, discussion of why certain stories have universal appeal and how they get it.
–Scout by Bud Sparhawk is a calm, considered, horrifying story about the exact nature of the self that's lost during war.
–Concussion by David Glen Larson is equal parts sport story and desperate struggle for survival as a head injury allows a dying alien spacecraft to communicate with an American football player.
-Finally, Elias, Smith and Jones by Mark English is a glorious story about how a major propulsion breakthrough was discovered by a crew who specialized in 're-acquiring' items from their owners. A must for Firefly fans, this one.
-Meanwhile, over at my true podcasting home, we had three fantastic stories hit in quick succession:
–The Persistence of Memory by William Meikle, explores grieving through music, the echoes we leave behind of ourselves and what happens when we let our past prey on us.
–Enzymes by Greg Stolze is brilliant, and unclassifiable, and sort of a love story, and sort of a tragedy and brilliant. Top five in the stories I've ever hosted for the show. Just amazing work.
-As is Venice Burning by AC Wise, equal parts horror story, romance, time travel and Lovecraftian fever dream. Venice has never looked so beautiful, and so very doomed.
So that was my January. As ever there's about four or five things that didn't quite make the date cut, but they'll be covered next time. A good start to the year, lots of traction and I can feel my work load staying steady. In fact, a short word about that; I'm doing the Million Word Challenge, along with 11 other people. If you write 2700 words a day for a year, you hit a million words, which is widely regarded as the point after which your writing starts getting good. I'm on course for about 92,000 in January, so I'm off to a solid start. You can find out more here.
In the meantime, did I mention my book?
The Pseudopod Tapes Volume 1 is a collection of all the writing I did for Pseudopod in 2012, revised and expanded so you don't ever have to read me ask for donations. You can just hear that. On the shows. Every week. And sometimes when you're sleeping… It's available in print or ebook form and it's something I'm incredibly proud of. Adele and the crew at Fox Spirit along with superlative cover artist SL Johnson did amazing work, as did the nice people that put it on cake for the launch party. So if you fancy reading me instead of listening to me, give it a try.
Want to talk to me about the article? Or hire me? Come see me on Twitter at @alasdairstuart or email me.