Well this is different: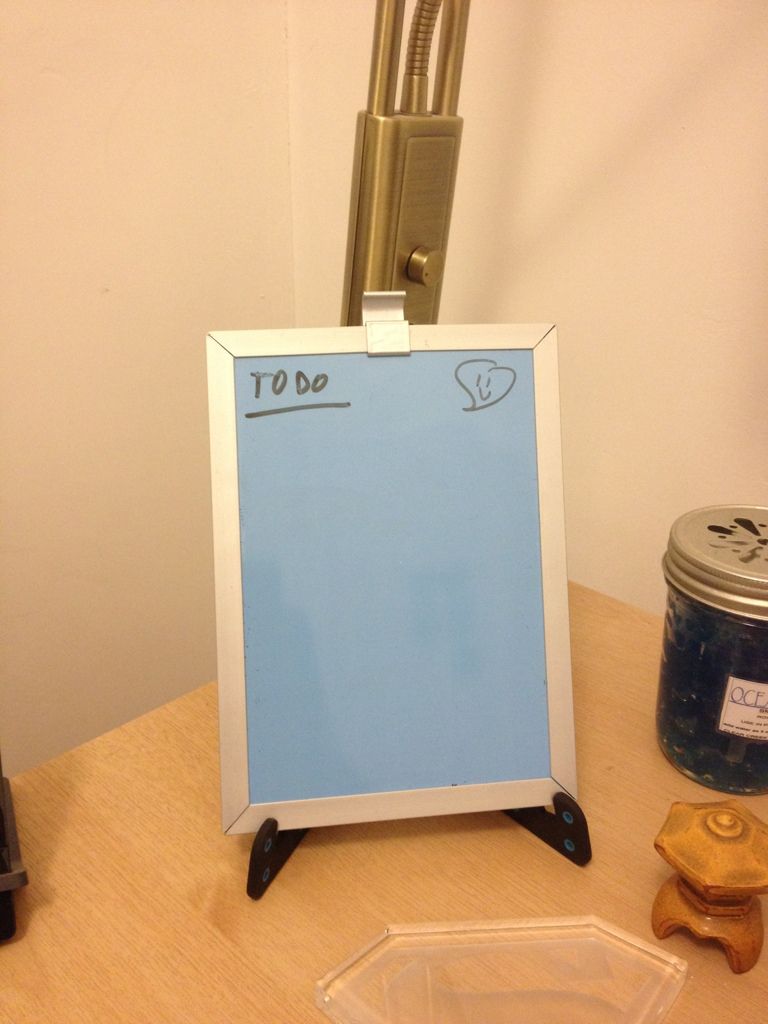 That's my TO DO board. It's been full for 21 days and the things written at the top the last few days have always been:
UFC
Titanium Rain
GenCon
Today, I wrote the outstanding blog posts about the excellent graphic novel Titanium Rain, the announcement of the first UFC women's division and I sent emails to every single person I needed to follow up on from GenCon. Well, there's maybe two or three missing but we haven't unpacked fully quite yet and with the Thought Bubble emails I sent as well as that's upwards of thirty follow ups. Some of them won't come to anything and some of them will come to work to fill that board but that's the point. Also I get to pick when that work's done and whilst the desire to just run straight into it after NanoJourno is strong, I'm also sorely tempted to take some of December off.
The state of play as it stands is this. I have two outstanding reviews that these emails shook out and the capacity to do one of them tomorrow, both if the author in question gets back to me. Once those are done, and filed with SFX, then I have one task left and it looks like this:
Safehouse
Ghost Rider: Spirit of Vengeance
John Carter
The Muppets
The Hunger Games
The Cabin in the Woods
Lockout
The Raven
The Avengers
Battleship
Prometheus
Abraham Lincoln: Vampire Hunter
Brave
The Amazing Spiderman
The Dark Knight Rises
Total Recall
The Bourne Legacy
Premium Rush
The Possession
Resident Evil: Retribution-**
Dredd
Looper
Taken 2
The Sweeney
Sinister
Silent Hill: Revelation
Skyfall
Argo
Love Bite
That is every movie I've seen this year that I haven't reviewed. My intention was to start the year and review every movie I saw new at the theater and for a while it was going really well. But, I fell behind and, whilst my chances of doing it aren't extremely high, I want to try and get these finished before the end of the year too, get a completely clean slate.
And yes, there's another book in the movie essays. So tomorrow, if I get these reviews done in time, I will ride down the hill in the tram with Marguerite to go see Skyfall again. That's the kind of research I really should more of…
Oh and in case you were worried, here's the fridge: